Omron
Omron company is one of the largest companies in the field of industrial automation. Omron is a leading company in proximity sensors with over 50 years of factory automation experience sensor and this is one of the most widely used Omron products, which is used in almost many industries due to its high quality, very competitive price, and easy use.
In 1960, Omron produced the first solid-state proximity sensor in the world. Since then, Omron has sold more than 200 million proximity sensors.
These sensors are available in models with high oscillation frequency for the detection of non-ferrous and ferrous metal parts and capacitive models for the detection of non-metallic objects.
Omron inductive proximity sensors are used for Non-Contact Ferrous metal detection at long sensing distances in standard and special environments.
With world-leading performance and quality, these sensors are resistant to the toughest environmental conditions. They have a long service life and achieve maximum machine availability even in harsh, chemicals, and humidity environments. They are used in:
General-Purpose Sensing
Robotics
Sensing for Packaging, Chemical Washdown Environments
Oil Resistant Sensing
Automotive
Machine Tool, and Access control
Food and Beverage Industry Processing control and Packaging
Control positioning of valves
Check position feedback in the production process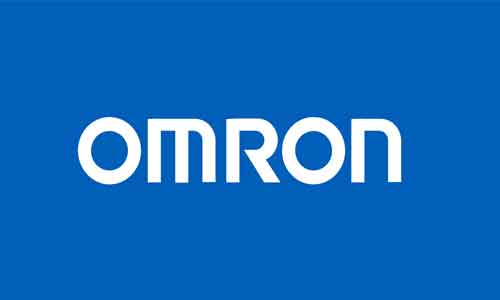 Advantages
Widest range of models for any industrial factories and outdoor application
Wide temperature range
Customization for special needs
High water resistance
Cable breakage protection
High vibration resistance
High resistance to electromagnetic noise High mechanical resistance
Extended sensing range
High-speed response
Low current consumption
Highest reliability even in harsh environments
series
E2E: high precision detection with Small diameter
E2A: long sensing range in a cylindrical brass housing
E2B: high reliability in standard industrial conditions
E2EH: Heat and detergent resistance in a cylindrical stainless steel housing
E2FQ: Chemical resistant in cylindrical PTFE housing
E2A-4: Gold-plated contact pins sensor for work at tough vibration conditions
E2Q5:Long distance sensing in a plastic housing
E2E-_-U: Oil resistant in a cylindrical brass housing
E2FM: mechanical damage protection in a cylindrical full metal housing
TL-W: Flat shape in a compact plastic housing
E2F: Watertight and Chemical-Resistant in Plastic housing
E2EQ: Cylindrical and Weld-Spatter Resistant sensor
E2S: Smallest Square Sensor with Built-In Amplifier
This company is one of the largest manufacturers of sensors that cover the most basic parts of automation systems.
Autonic's vast inductive proximity sensors family is growing to include smarter sensors with developed sensing technology that help users throughout the industry and plant for real-time condition monitoring and better predictive maintenance.
The inductive proximity sensors of this company have long sensing distances and excellent noise resistance.
Available in a diverse range of series and line-ups in terms of size and sensing distance, the high-performance Autonics inductive sensors can be widely used in different applications requiring non-contact detection of metallic objects with a long life cycle and high reliability, and simple operation.
The inductive sensors of this company are used in different industries such as:
Automotive and packaging Industry
Elevator
Plastic and rubber production industries
Semiconductor and display manufacturing industries
Food and beverage industry
Machine tools, Transportation, and Drug manufacturing industries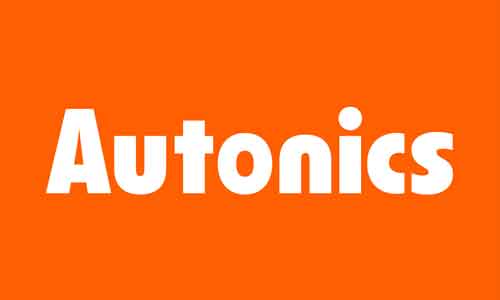 Advantages
Long life cycle and high reliability, simple operation and high durability
Long sensing distance
Noise resistance with specialized IC
Short protection circuit
Suitable for use in different industrial and commercial applications
High-speed response
High response Frequency
Wide temperature range
Series
PRF: Resistant to impact and wear in a full metal cylindrical housing
PRFA: Spatter resistant in a full metal cylindrical housing
PRFAW: Spatter resistant in a full metal cylindrical housing
PR: Standard inductive proximity sensor. This series has a top product with the code PR08-2DP which is a proximity switch no (Normally Open). Another low cost proximity sensor is the code PRL12-4DP, and a cheap proximity sensor in this series is PRL30-15DP.
PRD: Long sensing distance in a cylindrical housing
PRA: Heat and spatter resistant cylindrical inductive sensor
PS/PSN: Rectangular inductive sensor
PFI: Easy installation with flat type for tight spaces
Riko
Riko OPTOELECTRONICS TECHNOLOGY CO. LTD is a leading and professional manufacturer of sensors.
Riko inductive proximity sensors are used to measure and detect the position and presence of metals in close proximity.
These sensors with high sensitivity, fast frequency response, high repeatability, and also ultra-compact body size can be used in any machine.
The company's product lines in inductive proximity sensors include:
Longer-distance part presence
Wide variety of part detection options
Short circuit protection
Extended products service life
IP67 protection for the effective waterproof
Easy installation and adjustment with an Oval hole
and robustness in the harshest conditions and environment to keep your industry and factory running smoothly and consistently. Riko inductive proximity sensors are designed in tubular and rectangular models.
Applications
Detection of the position of moving part
Metal part detecting
Series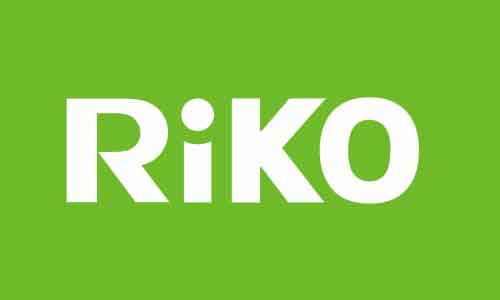 Check out our articles on:
Inductive Proximity Sensor Types [Working Principle, All Types Explained, Terminology, Outputs]
Proximity Sensor Types [Features, Advantages and Selection tips]
Everything About Top 5 Proximity sensor Manufacturers in UAE
Recent Posts
The strain gauge converter is an essential tool in the world of precision engineering and mea …

Pressure gauges are one of the most fundamental and widely used instruments for measuring the …

In today's fast-paced world, precise measurements are crucial in a wide range of industries an …