Sensors, especially proximity sensors, are widely used in industrial automation. There are few factories or workshops that do not use inductive, capacitive, or magnetic sensors.
Complex process control and measurement systems used in industries such as oil, gas, petrochemicals, chemical industries, food industries, automotive industries, etc., require highly accurate and sensitive sensors.
Therefore, many different companies have entered the field of sensor production and have competed with each other. In the following, we will introduce some of the most important ones of them.
Baumer
Passion for sensors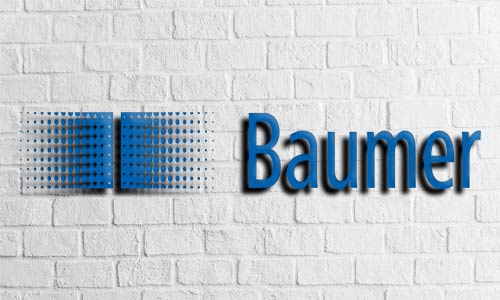 Baumer is a worldwide and innovative leading manufacturer. This company manufactures encoders, sensors, components for automated image processing, and vision systems.
It is an owner-managed family business that Herbert Baumer founded in 1952 in Switzerland. Its Baumer USA division opened in 1988.
It stands for partnership, precision, a pioneering spirit, a broad range of services, and international awareness. Over the years it has been able to increase its product portfolio. Many people recognize it as the leading supplier of sensors.
Its innovative high-quality sensors are designed for factory and process automation applications. They have the very highest technological standards and meet the needs of customers at all times.
Providing appropriate services made this company one of the top industrial automation companies.
The company has 37 agencies in 19 countries. With 2300 employees it is proud to win first place in design and construction in 2018. They run their development through production to contact their customers.
Sensors are the main Baumer products in various fields of industry and services. Though the range of its products and the field of application of these products is much wider. One of the main categories of this company's products is inductive proximity switches. They are the proven solution for safe, non-contact detection of metal objects. These inductive sensors are categorized as below:
Subminiature sensors
Miniature sensors
Standard sensors
Large sensing distance
Factor 1 – same sensing distance on any metal
Sturdy sensors for demanding environments
Hygienic design
Inductive sensors with IO-Link
Baumer consists of Hubner, IVO, Thalheim, and Electric companies. This group offers extensive technology in various fields as well as unique products.
The company focuses to create new ground. by presenting and developing innovative concepts, solutions and technologies they attempt to be a step ahead of the market. This way they keep their pioneering spirit alive.
Autonics
The invisible hand for a more convenient world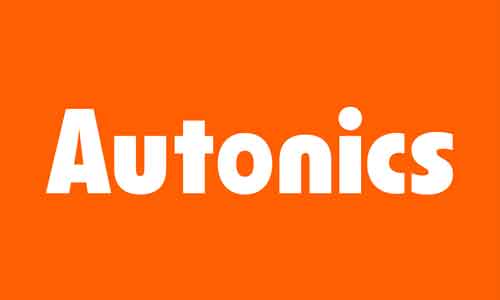 One of the most reputable manufacturers of industrial automation in the field of sensor and controller is Autonics Company. This company has been operating in South Korea since the beginning of 1970.
The name Autonics is a compound word from 'automation' and 'electronics'. The company now has international offices in countries such as China, Japan, Vietnam, Russia, Turkey, the USA, etc.
It has expanded its operations with about six thousand representative offices in 12 countries around the world.
Autonics is able to provide comprehensive automation solutions to its customers. It has taken a worthy step in enriching the quality of human life and making the process of their business easier.
It is currently producing more than 6,000 industrial automation products worldwide.
Its most important products include:
sensors (inductive, ultrasonic, capacitive, magnetic, pressure, etc.),
industrial controllers,
position and motion control,
switch control,
speed control,
measuring equipment,
encoder,
counter,
panel meters,
SSR relays,
various types of thermostats and panel temperature control devices, etc.
All of which are produced at the highest quality level.
This company manufactures different series of proximity sensors, each featuring its own characteristics. These series are as below:
These products have various industrial applications and are widely used in automation systems around the world with modern technology.
Are you in need of them? Click here to view the proximity sensor price.
OMRON
Unleash the full potential of your organization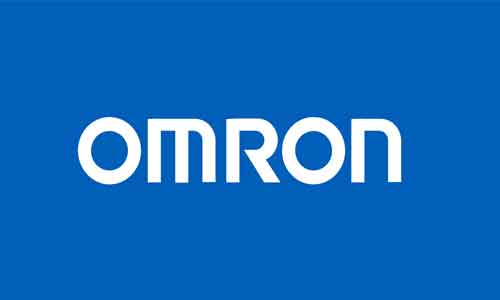 The OMRON brand is a Japanese electronics company based in Kyoto, Japan that has backed the industry with innovative arrangements and advanced technologies.
This company was established by Kazuma Tateishi whose innovative approach to trade and sheer assurance made a difference to make OMRON a worldwide pioneer in computerization in 1933.
The name of the company derives from Omuro, an area in Kyoto where OMORON was firstly set up there. This name also indicates a corporate culture centered on development and inventiveness and is presently a brand that's synonymous with quality all through the world.
The company was able to quickly open its place in the industrial automation market due to the good quality of its products and become known as a quality brand.
One of the main reasons for Omran's fame is medical equipment such as digital thermometers, blood pressure monitors, and nebulizers.
The company is also one of the first ATM manufacturers in the world with magnetic card readers. It is one of the mastering and the world's leading sensor manufacturers.
OMRON photoelectric sensor is one of the most famous ocular sensors. The reason for the success of this company all over the world is the standard quality and long life of the company's products, which, like other successful Japanese companies, has always moved forward.
This company provides different types of inductive sensors. The series are as below:
E2E NEXT Series: Long-distance detection proximity sensors
E2B Series: Cylindrical proximity sensors
E2EW Series: Metal face proximity sensors with stable detection of both aluminum and iron
E2EQ NEXT Series: Long-distance detection proximity sensors
E2A-S Series: Extended sensing range inductive sensors in cylindrical stainless steel housing
E2A-4 Series: Inductive proximity sensors with gold-plated pins
µPROX E2E Series: Small diameter proximity sensors for high precision detection
TL-W Series: Flat shape inductive sensors in compact plastic housing
E2S Series: Miniature square inductive sensors in plastic housing
E2Q5 Series: Long distance inductive proximity sensors in plastic housing
E2Q6 Series: Rectangular Proximity Sensors with free wire connection terminal
E2ER/E2ERZ Series: Oil-resistant Proximity Sensors
E2EH Series: Heat and detergent resistant inductive sensors in cylindrical stainless steel housing
E2FQ Series: Chemical resistant inductive sensors in cylindrical PTFE housing
E2FM Series: Full metal housing inductive proximity sensors in cylindrical
E2C-EDA Series: High precision positioning inductive proximity sensors with separate amplifier
E2EC Series: Sub-miniature inductive sensors for demanding mounting conditions with remote amplifier
E2V-X Series: Ferrous and non-ferrous cylindrical proximity sensors
Festo
Prime movers in the field of automation and technical education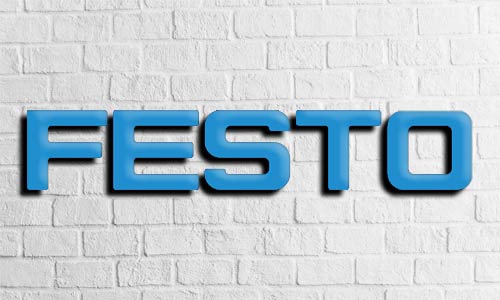 FESTO is a large and privately owned German company that designs and manufactures various tools and devices in the field of industrial control and automation, based in Esslingen am Neckar, Germany.
With the aim of meeting production needs in order to optimally control industrial processes, the company produces and sells parts of pneumatic, electrical, and control systems with equipment such as pneumatic drives, actuators, steering valves, compressors, and compressed air preparation equipment.
So, Festo can be considered a global market leader in industrial education and consulting. Gottlieb Stuhl and Albert Fitzgerald established the company in 1925. Quality and innovation have always been the main priority of the managers and production planners of this company And has been able to export its products to many countries and has factories in 61 countries.
Siemens
Ingenuity for life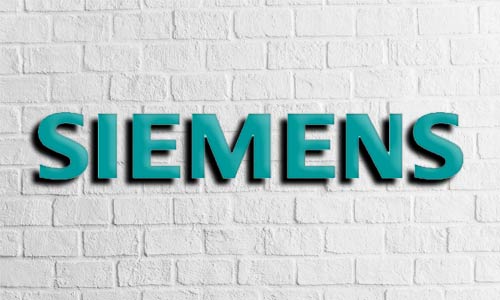 The last brand that we want to introduce is Siemens, Siemens AG is a multipurpose and multinational company headquartered in Berlin and Munich, Germany, with branches around the world.
The Siemens Company was founded in 1847 by Werner von Siemens. It Focuses on electrification, automation, and digitalization.
Siemens currently operates in the fields of industry, energy, health and infrastructure, and urban industries.
The German company is one of the market leaders in the field of health and manufacturing and sales of medical equipment and can be recognized as one of the largest producers of products that save resources and energy.
Power generation systems, fire alarm systems, automation systems, home appliances, and medical diagnostic systems steam turbines, motors and generators, relays and smart grids systems, transformers, railway bogies, and remote monitoring systems (RMS) are other products of this company.
Siemens industrial electrical equipment is one of the most important Siemens products and plays a pioneering role in infrastructure and industry solutions.
The company's industrial automation products, like its sensors, are very popular, and a large number of them are sold in different types every year. Also, it has office buildings, warehouses, research and development facilities, or sales offices in almost every country/region in the world.
Due to the importance of sensors in the industry, many different companies have produced this product, so the variety of this product is very high. Among the various factors affecting the sensor, we can mention its type, manufacturer, application, and uses.
If you want to know about other kinds of proximity sensors these companies produce, check out our category on proximity sensors.
Want to know more about these sensors? Click on the below link:
Top 3 Manufacturers of Proximity Sensors in Asia
Inductive Proximity Sensor Types [Working Principle, All Types Explained, Terminology, Outputs]
Recent Posts
In a world pulsing with technology and innovation, there exists an unsung hero—often humble in ap …

Signal conditioning circuitry is the unsung hero of modern electronics, silently working behind t …

Imagine a world where the unseen forces of pressure are harnessed, measured, and transformed into …