Sensors and switches are those industrial automation products that today plays an important role in controlling, monitoring, processing, and identifying industrial and service processes. Due to the automated tasks in industries, naturally, customers and industry owners for choosing sensor and proximity switch sensor go to those brands that are capable, innovative and and their reliability have been proven in the field. Here we're going to introduce the other top well-known sensor manufacturing companies in Proximity sensor.
TURCK
TURCK is one of the proficient multinational group companies and a major brand in the field of smart and innovative sensors, industrial equipment, and connectivity solutions in Germany.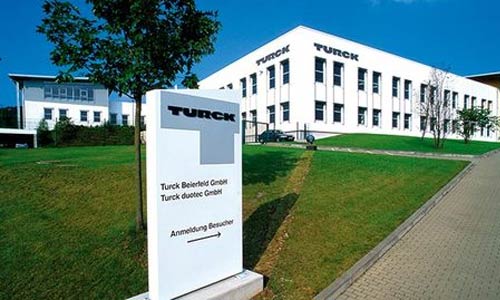 It specializes in sensors, proximity switch sensors, industrial Fieldbus, intrinsically safe isolated gates and connectivity products, as well as interface technology and device (HMI) and RFID systems for industrial use.
The company was Launched in the early 1960s, with branches in the United States, Switzerland, and China, and offices in the United Kingdom, the Netherlands, Belgium, Japan, and other countries and regions and is a leading manufacturer of products designed for factories and automation industries that provide unparalleled standards for reliability and efficiency.
With the aim of automating manufacturing processes through electrical components, it became a global brand in the field of industrial automation products due to the development of technology and strong study teams. It currently has about 30 subsidiaries and has sales centers in more than 60 countries and its industrial automation products are used in various industrial fields and applications.
Turck Proximity Sensor
Turck company is a specialist in the field of smart sensors technology and decentralized automation. The company tries to make machines and industrial smarts.
Reliable detection, transmission, and processing of relevant production data from sensors to the cloud are the significant goals of this brand.
In the field of inductive proximity sensors, it has products with special designs for specific applications. Its inductive proximity sensors provide the largest switching distance, Factor 1 for all metals, and special installation freedom that provides more during installation.
They are characterized as sensors with rectangular, threaded, and smooth barrels, explosion-proof with a cable connection, connector, or terminal chamber.
SICK
SICK Company is a German brand and one of the global and leading manufacturers of sensors, safety systems, and automatic detection products for factory and industrial automation and other automation applications.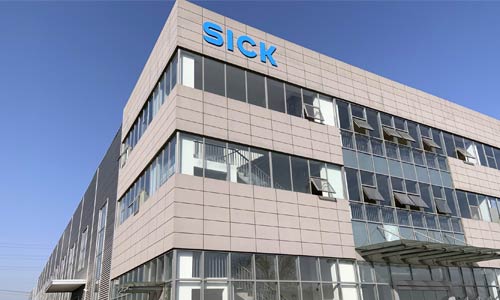 The company was founded in 1946 by Dr. Erwin Sick and is currently headquartered near Hamburg, Germany, and has more than 50 offices worldwide.
SICK offers cost-effective solutions by automating factories and optimizing distribution centers that It is a good basis for safe and efficient control of processes, protection of people against accidents, and prevention of damage to the environment.
It is widely active in the industry in three areas: Factory, Logistic Automation, and Process Automation and main products of this company can be classified into 4 main groups: Sensors, Encoders, Vision Sensor Cameras, Safety Light Curtains .
The main sensors of this company are optical and fiber optic sensors, inductive proximity sensor, magnetic and capacitive sensors, color and mark recognition sensors, distance detection sensors and ultrasonic.
Click on the following link, in case you'd like to view our inventory on the Capacitive Inductive Sensors.
Innovation and creativity have been used in the design of these sensors, which SICK invites its competitors to challenge.
One of the differences between SICK sensors and the models available in the market is that they are more profitable, small, and cheap (using cheaper microcontrollers), which increases productivity. It should be noted that these microcontrollers can process more data.
SICK Proximity Sensor
SICKs inductive proximity sensors provide high precision and reliability and are the right sensor for every application.
These inductive sensors are the right solution that meets the requirements of consumers every time. Its cylindrical or cuboid standard inductive sensors with single, double, or triple operating distance and special sensors can be used in explosive atmospheres or in harsh environments and are resistant to heavy mechanical stress made by shock or vibration and are also protected from electromagnetic interference.
With a wide range of different sizes and materials such as stainless steel, metal, plastic, or PTFE coating, extended diagnostic options as well as communication via IO-Link 1.1, complex tasks can be solved and done easily and directly in the sensor.
SICK sensors make a smart and reliable way to implement specific and customized solutions for the industry for every task related to automation. Innovation and creativity have been used in the design of these sensors, which SICK invites its competitors to challenge.
PEPPERL + FUCHS
PEPPERL + FUCHS is one of the world's most famous and largest sensor professional companies, was founded in 1945 by Walter PEPPERL and Ludwig Fuchs.
This company operates in the field of production of high-quality proximity sensors, rotary encoder, photoelectric sensors, ultrasonic sensors, positional systems identification systems, Fieldbus systems, liquid level sensors, safety light curtains, explosion-proof sensors, safety gates, isolated gates, and other sensors.
Headquarters in located in Mannheim, Germany.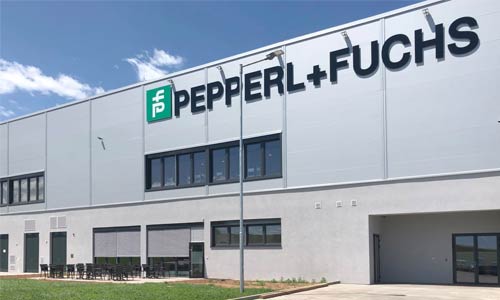 The first generation of inductive sensors was introduced by this company in 1958, which was effectively utilized within the chemical and petroleum businesses.
The products of this company are divided into two main parts, industrial sensors, and explosion protection.
With 5,900 employees and 80 foreign branches on six continents and production facilities in Germany, the United States, Singapore, Hungary, China, Indonesia, and Vietnam, the company is one of the largest and most powerful manufacturers of explosion protection equipment and industrial sensors in the world.
PEPPERL+FUCHS Proximity Sensor
Inductive proximity sensors of this company have features such as smooth or threaded stainless housings, polarity reversal and short-circuit protected, pressure-resistant cylinder up to 500 bar, protective class of up to IP68/ IP69k, weld resistant designs with PTFE-coated surface, a reduction factor of 1, all metals sensed at the same distance, extended temperature range from -40 °C up to +250 °C that meet the needs of the worldwide automation and process control industries.
The products of this company are divided into two main parts, industrial sensors, and explosion protection.
Contrinex
Contrinx is a leading manufacturer of sensors in the automation industry. This Swiss company that was founded in January 1972, headquartered in Korminbov near Freiburg, has unique and creative products whose features go beyond standard sensors.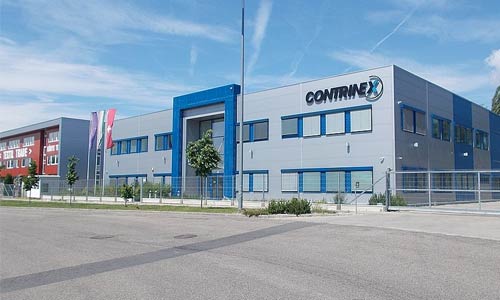 It is centered on the advancement and sale of detecting equipment for industrial applications. The products of the company include inductive, photoelectric, ultrasonic, and capacitive sensors as well as RFID and safety systems.
It provides connectivity products such as cable-distribution systems and connectors and accessories, including sensor mounting clamps and sensor testers.
Its products are used for mechanical and chemical, permanent pressure, operating temperature, food industry, and sea-water applications.
The 46-year-old Swiss company has about 7,000 automation and electrical products in various types and models that are distributed around the world.
The existence of 13 subsidiaries as well as numerous regional offices in different parts of the world has facilitated access to high-quality Contrinx products and this has increased the scope of the brand's influence in the global market.
High quality, accurate and reliable performance, high durability, and ease of access, of Contrinx products, have resulted in high customer satisfaction.
Contrinex Proximity Sensor
Contrinex has a wide variety of inductive sensors. they are categorized into 14 models summarized as the following:
Basic: this type of Contrinex inductive sensor has high accuracy and exceptional reliability With best-in-class sensing distances. An m12 proximity sensor is a major code from this type (DW-AS-623-M12).
Miniature: The Contrinex Miniature inductive sensors are well suited to use in applications where there is space limitation without compromising on functionality.
Extreme: These toughest sensors are ideal to use in harsh and extreme environments and the most challenging circumstances to do heavy tasks.
Analog output: The sensor has a high detection accuracy in the micron range and the best long-range sensing that provides world-class performance for its customers.
2-wire: optimal use of equipment can be ensured by Contrinex 2-WIRE sensors.
Extra Pressure up to 200 bar: Contrinex EXTRA PRESSURE inductive sensors are an ideal choice for pressurized conditions and water depths up to 1,000 meters.
High Pressure up to 1000 bar peak: High-pressure inductive sensors offer reliable and accurate sensing at pressures up to 500 bar for pneumatic and hydraulic applications.
Extra Temperature up to 120°C: At temperatures up to 120°C, Contrinex provide the right solution with its Extreme temperature inductive sensors
High Temperature up to 230°C: Contrinex High-temperature inductive sensors are suitable for use in Exceptional working conditions and the harshest environments.
Weld-immune: Weld-immune sensors withstand high-intensity magnetic fields and can be used in hostile working environments without any reduction in sensing distance.
CHIP-IMMUNE: Contrinex Inductive Chip-Immune sensors limit the risk of false switching caused by metal remains in the milling, drilling, or grinding processes.
Double-Sheet: These sensors are a preferred choice for the detection of double-sheets in metalworking.
Maritime: With impervious, corrosion-proof, and resistant to saltwater features Maritime sensors offer reliable performance to use in ships, ports, and offshore.
Washdown: Harsh conditions of the food, beverage, and pharmaceutical industries demand a sensor resistant to the corrosive chemicals used for clean-in-place or wash-down processes.
Ifm
Ifm is a German company that specializes in the production of industrial automation equipment, an important part of the company's production is dedicated to the production of sensors and successfully developed and marketed non-contact sensors.
The company was headquartered in Essen, North Rhine-Westphalia, Germany in 1969by Gerd Marhofer and Robert Buck, and is one of the well-known manufacturers of industrial measuring equipment and sensors.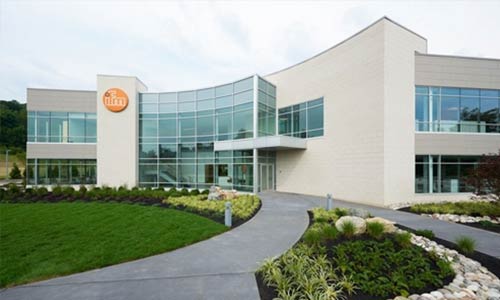 This family-managed company has offices in 70 countries in all major countries including North America, South America, Asia, Europe, and Africa with 6,000 dedicated employees.
The company manufactures and designs a variety of industrial sensors, fluid sensors, including pressure sensors with various analog and digital outputs, a variety of flow sensors, remote displays, temperature sensors, vibration sensors, and control networks Asi and CAN Open, with ATEX standard and HART protocol and full range proximities include capacitive and magnetic, induction, sensors and optical systems, various types of industrial encoders, and light curtains.
IFM Proximity Sensor
Ifm inductive sensors provide reliable detection and High protection rating for use in harsh industrial environments and welding applications.
Also, they offer inductive proximity sensors featuring high switching frequencies and accuracy, long-range on all metal robust design, weld slag resistant coating, Compact design, and Threaded and smooth body with a variety of housing and connection styles.
We recommend the following articles for your consideration:
Everything About Top 5 Proximity sensor Manufacturers in UAE
Top 3 Manufacturers of Proximity Sensors in Asia
Recent Posts
The strain gauge converter is an essential tool in the world of precision engineering and mea …

Pressure gauges are one of the most fundamental and widely used instruments for measuring the …

In today's fast-paced world, precise measurements are crucial in a wide range of industries an …