Hogller Products

Hogller is an Germany brand catering for industrial Automation solutions specializing in Pressure Transmitters and dedicated to serve its customer in a holistic way and making sure that all aspect of services and support are thoroughly covered so that customer get the best value for good quality with competitive prices.
Since Hogller started its business in 2000, it has been growing steadily special company for Pressure Transmitters. High-performance development and production departments not only guarantee the fast and reliable delivery of our high-quality and high-precision products. Hogller has renown for a leading company of Germany in the field, be faithful in the mission to provide superior Pressure Transmitters to varius industries.

We try our best to make our customers happy, will not stop every effort to research and development.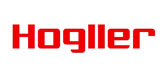 Pressure Sensors

Application

ONLINE STORE





We welcome you warmly to Future Sky Equipment LLC online shopping.Get a whole new experience of searching your Industrial Automation parts requirements and feel free to contact us with our well trained engineers for the technical supports and we are fully calibrated to respond in any Industrial & automation requirements.

OUR SERVICES





Future Sky Equipment LLC, provides services to our customer with widest technical support of all the products and brands we have. Our prompt and efficient service coupled with our strict adherence to quality and safety. We assure all our precious clients of our unflinching effort to provide for and to resolve your requirements to their fullest content and satisfaction.

CONTACT US





Phone: +971 4 2595133

E-mail: Sales@fse-automation.com

Use Toll Free: 800-6001