The most important factor in creating a smart home is "security". Therefore, in choosing smart building systems, special attention is always paid to the sensors that cover the issue of security. Door and window sensors are the most widely used sensors in security. Maintaining the security of the doors and windows of a building is one of the most important points in choosing an intelligent system.
Doors and windows are the main entrance and the weakest points of a house. And unprotected doors and windows are a big "WELCOME" sign for thieves! For this reason, Smart door and window sensors are an important part of having a comprehensive home security system and relatively an inexpensive and easy to install way to protect houses.
Door sensor prevent doors and windows from being opened and closed unauthorized. This sensor is usually installed on the entrance points of the house such as doors and windows.
When a door or window is opened or broke, The sensor will activate and immediately detects the opening and closing of doors, and according to the settings defined for that zone, by sending notifications on mobile phones or tablets, sending text messages, and even making phone calls, will then respond and Informs the owner about the safety of its house.
Browse our Inventory online in Door Sensor category.

---
How Do Door Sensors Work?
There are different kinds of door sensors, but the most common system in a door sensor consists of two separate parts, a reed switch, and a magnet, and form a circuit and a current flows between them as long as they are held parallel to each other.
A part is placed on a door or window and moves when it is opened and closed. The other part is mounted on the door or window frame.
Sensors use magnetic fields to detect the movement of doors and windows. When someone opens the door, the two parts are separated and the circuit is cut off due to no current flow, which causes a signal to be sent to the main panel.
This panel assesses the situation and if it detects an abnormal situation, a message will be sent to you, or an alarm will sound depending on the system settings.
Wired vs. Wireless sensors

These sensors can be wireless or wired, and they perform the same purpose. In smart buildings, wired sensors are connected directly to the alarm system by wiring and supplying the data they need through a cable connected to a smart network.
They are generally used in offices and are more robust and resistant to wear and tear. The cost and maintaining these types of sensors is lower than wireless sensors and requires more time to install.
In contrast, wireless sensors used in homes and residential units require batteries to work and are very easy to install, and these sensors can be connected to other devices of the smart home and can be controlled remotely.
Types of Door Sensor
In addition to wired vs. wireless, there are other types of door sensors in different shapes and sizes. The following are some of the most common types of door sensors you might find installed on a door or window:
Surface-mount
This is the classic and the most common type of door sensor. A magnet part installed on the door or the frame and a reed switch attached to the opposite side. This type of technology is rapidly outdated by the increasing popularity of wireless security systems.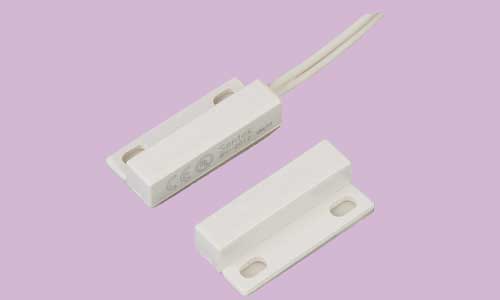 Rollerball
In this type, rollerball sensors are Installed on door jambs in the recessed parts of door frames. When closing the door, the hinge side pressed the ball and therefore the circuit closed.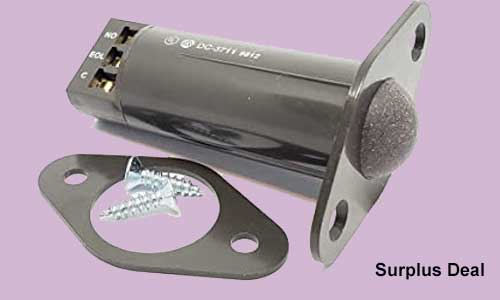 Overhead Door sensors
This type is used on large roll-up garage doors and is similar to surface-mount sensors. overhead door sensors have bigger magnets because to prevent false alarms, you need to keep the reed switch and the magnet further away.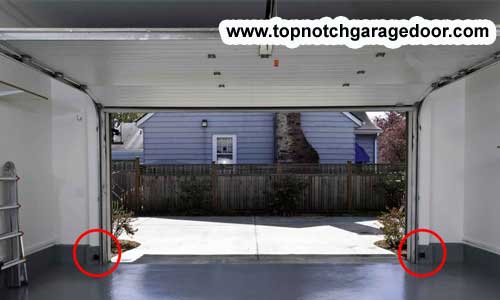 Pull-apart sensors
Pull apart sensors are often used on sliding gates and an emergency door which is often closed. The sensor is made of a magnet and a hollow tube. When the door is opened, it pulls the magnet out of the tube so that the closing of the door automatically doesn't cause the circuit to be closed.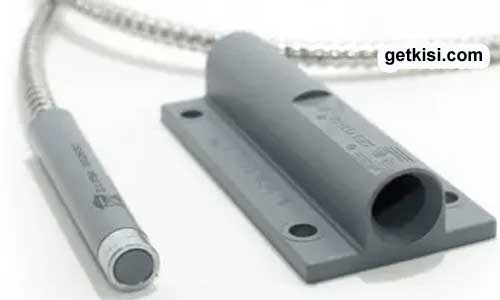 Recessed sensors
This sensor is installed and inserted inside holes and the connections are soldered so that the wires can move easily into the hole to make contact.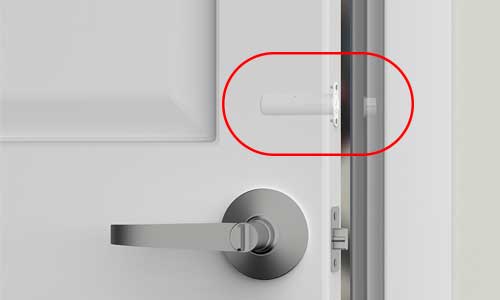 Photoelectric Door Sensor
These sensor are based on through-beam type sensor system and triggers alarm or send signal to controllers when the light beam is cut off. Photoelectric door sensor is used in parking lot entrance or escalators.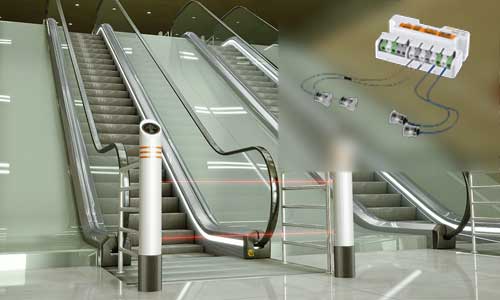 Other Uses for Door Sensors
The only use of smart door and window sensors is not to secure entry points such as front doors, garage doors, windows, and so on but they can be used in lots of different ways.
Smart door and window sensors are also used to privatize the workroom, store valuables in the home, restrict access to medicines or detergents, and secure any part of the home that can be opened or closed.
Patio, cabinet and office doors and medicine cabinets are other applications of door sensors. you can place a door sensor on any surface that can be pulled apart or anything you don't want to be moved. For example, you can use a sensor on your mailbox to send an alert when mail arrives or you can Install a door sensor on the bottom of the television to prevent it from changing its angles.
Another handy way to use door sensors is as triggers in smart homes. A trigger connects one electronic activity, such as opening the smart lock on your front door, with another, like turning on the smart lights in your house. The possibilities for using door sensors as triggers are limited only by your imagination. Here are some of our bright ideas:
Closet lights: Install a sensor on a closet door that triggers the closet light to turn on every time you open it.
Easy chairs: Install a sensor on your easy chair so that when you recline, it dims the lights and turns on your television.
Showers: Install sensors on your shower doors so that every time you shower, the bathroom fan decreases overall moisture.
Advantages of door and window sensors
Improving the security of units in residential and commercial buildings
Warning of opening doors and windows during unauthorized hours
Prevent thieves from entering the building
Peace of mind
Prevent the elderly or children from entering and leaving the building
Children do not have access to hazardous substances
Optimization of energy consumption
You might be interested in these articles:
Fiber Optic Sensor [Working Principle, Fiber Optic Cables Types, Features and Applications]
Laser Sensor [Working Principle, Types, Features, Applications]
Recent Posts
Knowing the temperature value is one of the essential needs in industrial, household, agri …

As 2022 passed by, we took a look at the journey behind us. As with anybody else, we like to r …

The pandemic's restrictions on daily living during the past few years have sparked significant techn …